AEN Provision
This section contains a lot of advice, details of external support and events for Additional Needs.
Listen 4 Change Coffee Mornings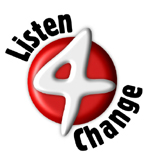 Listen 4 Change would like to invite you to come along to their parent carer coffee mornings!
These will be an opportunity to meet other parent carers in a relaxed setting for a cuppa and a chat, facilitated by the Listen 4 Change steering group members.

These will take place between 10am – 12pm @ The Young Carers Centre, 18 Cotham Street,
St Helens, Merseyside, WA10 1SJ (opposite Town Hall)
Friday 28th September, Friday 30th November
For further information please contact Sara Dolan on 01744 675615 or Saradolan@sthelenscarers.org.uk
Cerebra

Please find below an extract from Cerebra's website with a link to a useful downloadable guide:

"Our Accessing Public Services Toolkit Workshops are designed to help families access the services that their children need, and are entitled to.
Our popular Accessing Public Services Toolkit aims to support disabled people and carers, as well as their families and advisers, who are encountering difficulties with the statutory agencies in relation to the provision of health, social care and education support services. The toolkit aims to unpick these problems and to develop effective strategies for resolving them."
http://www.cerebra.org.uk/whats-on/problem-solving-toolkit-workshops/
Mind Ed

This free resource is aimed at both families and professionals. It is suited for use by schools, children's care homes, health professionals, social care, Grandparents, advocates and many more. It offers specific modules around autism, learning disabilities and behaviour that challenges
Please share this resource widely to help families, wider workforce, volunteers and advocates to be best prepared and skilled to support young people with Learning Disabilities and/or Autism.
PARENT GROUPS