Student Leaders support local charity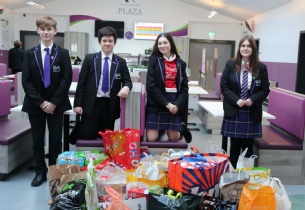 Helping the less fortunate over the festive period.
Over the last few years, student leaders at the academy have supported Teardrops Homeless Hub in St Helens in providing the less fortunate families in our community with food and gifts over the festive period.
Historically, we would hold a food/gift drive at the academy and take the boxes along to the Hub where we would pack them in to hampers. Our plan this year was to use the academy as a drop-off point for the donations.
A massive thank you to everyone who kindly donated.