Achievement
"Students are routinely rewarded for good attendance, academic excellence and positive attitudes to their learning. Students respond well and are rightly proud of their achievements."
Ofsted - February 2017
Student of the Month - December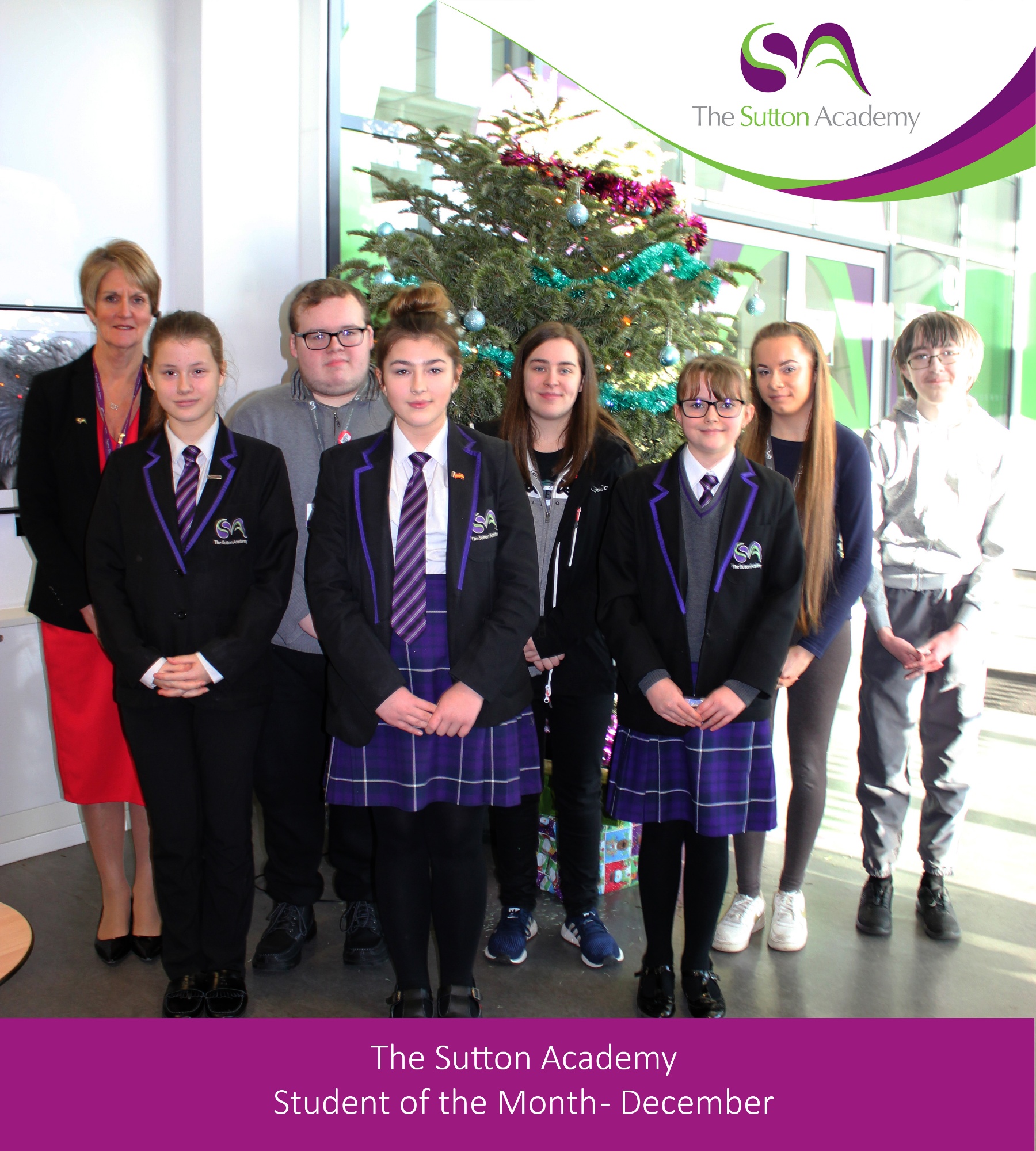 This award is given to recognise students who have made outstanding progress, excellent effort or gone above and beyond our high expectations. "Well done!"
The following students have successfully been nominated for December's Student Of The Month Award.
All the students have been awarded with a Principal's Badge.
Year 7 - Jessica Alston. She demonstrates a consistent outstanding attitude to learning, scoring a total of 137 achievement points for outstanding attitude to learning in her first term.
Year 8 - Skye Murray. Skye has done a fantastic job within lessons, and is scoring outstanding and good attitude to learning. She makes significant contributions to lessons including reading out loud.
Year 9 - Ellesha Roby. She is such a pleasure to teach. She has a super positive attitude to learning, and always puts 110% into her homework too.
Year 10 - Summa Tabern. She works so hard in class and is making such rapid progress in English as a result. Her attitude to learning is spot on, and she has never missed a homework.
Year 11 - Jana Pennington. Jana has been to every nightclub and intervention session going, and has tried to be the best she can be every minute of every day.
Year 12
Lucas Cox
Sophie O'Shaughnessy
Year 13
Andrew Curran
Natasha Prescott