Summer Concert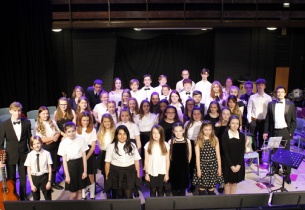 Students and staff perform at the Summer Concert.
On Thursday 21st June, students and staff put on an amazing show for a packed Arts Centre, for our annual Summer Concert.
The show was a great display of the wonderful talent we have here at The Sutton Academy, both from the Academy Choir, and Orchestra.
You can check out some of the amazing performances on our YouTube channel.