Our First Blog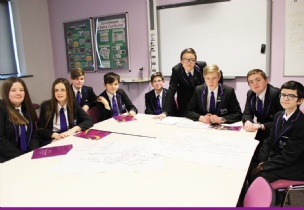 Student Leaders have been working hard, and this is what us and the students of the academy have been doing.
We have now introduced a new mentoring system of having year 10 prefects. This is to reduce the stress of year 11 students at this is a difficult time of the year for me.
We have now launched our new tutor reps who come to meetings with the student leaders, and our system is YOU SAY WE DO.
On Thursday 6th December our student leaders took a trip to train on mental health. This was to help around the academy with our anti bullying ambassadors and peer mentors.
We would also like to say a massive well done to year 11 during there mock exams. this is a stress full time.
We would also like students and friends of the academy to support our charity events Tear Drops homeless charity.
We would finally like to mention our Christmas jumper day on the 21st December.
Liam Littler - Head Boy