New website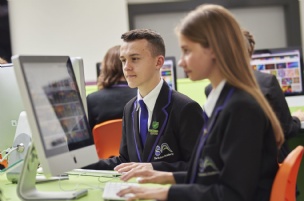 Welcome to our brand new website.
After many months of planning and development, we are delighted to announce the launch of our new website!
The website has been designed in conjunction with members of both our academy and the community, and has been brought in line with modern day needs and has clear links to our social media platforms.
We hope you like the fresh new look and the much improved navigation; now allowing you to find information more quickly and easily.
Here are just a few of the new features we'd like to highlight:
Improved layout and format
Quick Links for parents
Clear links to social media
Improved navigation and website responsiveness
Integrated welcome video, calendar, document library, and much more…..
The importance of parental engagement

We believe that parental engagement is a powerful tool; as it is a key ingredient in helping our learners to achieve to the best of their ability. When parents are fully connected they feel part of our academy and can relate to our aims and ambitions.
We value your opinion
Please contact us to let us know what you think of our new website. All comments and feedback are welcome, so please let us know if you are unable to find something or would like to make any suggestions.
Thanks
Mr Paul Blakemore
Director of MIS & Network