Sutton's Got Steel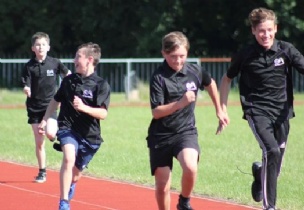 As part of Sports Week students compete in Sutton's Got Steel event.
On Wednesday 12 July, students in Year 7, 8 and 9 took part in the annual event Sutton's Got Steel.
Students started the race by shooting some hoops in the main sports hall, followed by a bike ride around the field and through the park. Once they had completed their bike ride it was then time for an obstacle course which involved walking along benches, jumping through tyres, skipping, and crawling under a net. With the end in sight the last part was a run around the track.
Well done to everyone who took part in this event, you all did fantastic!