High Attainers Programme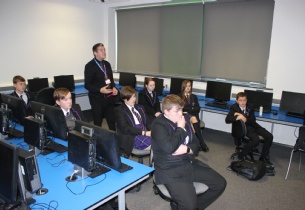 Students learn about the Russell Group University group.
Students at The Sutton Academy have been learning about the Russell Group University group, as part of our High Attainers' Programme. Students enjoyed a presentation and discussion during lunch time about the amazing opportunities that await them after gaining success at GCSE and A Level.
With Mr Stockley, the students discussed the benefits of attending such prestigious educational establishments and looked in detail the many benefits and opportunities attending one of these presents to a University Graduate.
Student feedback about the session was extremely positive, and all who attended said they had hugely benefited by the information they had been given.