Christmas Events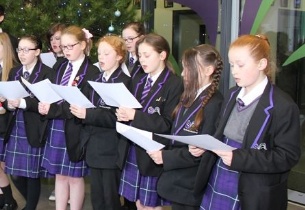 We have a busy couple of weeks leading up to the Christmas Holidays.
On Thursday 14 & Friday 15 December the academy choir will be performing by our Christmas Tree in reception during lunchtime.
On Tuesday 19 December staff and students from the academy will be attending the Bethlehem Peace Light Service at St Nicholas Church, along with local primary schools. The Academy Choir will be performing during the evening.
Arrangements for the last day, Thursday 21 December 2017.
The academy will commence at the normal time of 8.30am and we will aim to finish at 12.10pm. On this day we would like to support the charity Save the Children with their Christmas Jumper Day. As such, students will be asked to donate £1 to wear a Christmas jumper rather than their academy jumper and blazer. All other items of uniform should be worn as usual. All proceeds will go towards Save the Children.
All of the staff here at the Academy hope our students and their families have a great Christmas, and we look forward to seeing you in the New Year.