The Choir Perform Live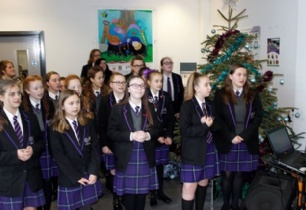 The Sutton Academy Choir sing their hearts out.
As part of our Christmas celebrations, the Academy Choir gave a live performance in our reception area, singing a mix of Christmas Carols. This was streamed live on our Facebook page! The students did a remarkable job and did not only themselves proud, but also the academy. Well done to you all.