Trip to Parliament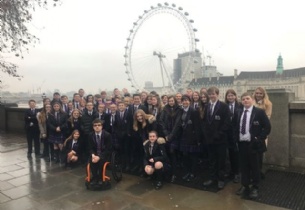 Both staff and students enjoyed a recent trip to London, visiting the Houses of Parliament.
During their visit they were treated to a tour, along with a workshop on Laws and voting.
The day started with a tour of the Palace of Westminster. Then the group watched part of a debate in one of the chambers, the workshop focussed on how Parliament makes laws. Through the course of the workshop, students had to consider how the public, MPs, Peers and the monarch shape our laws. In particular, the workshop focussed on the debate stage in the making of a law. By participating in video analysis, students were able to draw out successful debating techniques while learning about Parliament's particular styles of discussion. They then put this into practice as they debated their own idea for a law.
The students were a credit to the academy during this trip. Well done to everyone involved.