Cheerleading Success for students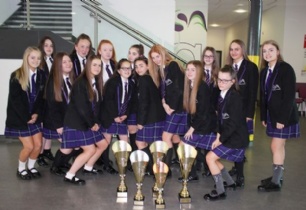 Students from The Sutton Academy represented their cheerleading squad Sutton Tornados last weekend in a National Competition, held at Sheffield Centre of Sporting Excellence Centre.
The girls represented Sutton Tornados in both Junior and Senior Divisions in levels 1,2 and 3.
The team did exceptionally well coming away with three 1st place trophies, one 2nd and a 3rd place trophy.
The senior level 3 team narrowly missed out by 2 points for first place, and overall grand champions for the highest scoring team of the day in their age division.
The girls will next face their biggest competition yet, which is Battle of The Champions. This is were the best teams in the UK have qualified to go head to head to be crowned the best team in the UK. This competition will be held in Peterborough next month!
Good luck to all our students who will be competing!