Year 8 Student Success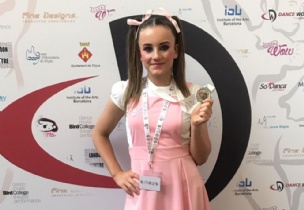 We are proud to share with you some amazing news from our Year 8 student Jenna Roughley, who recently took part in a Dance World Cup Competition in Barcelona.
Jenna competed in 3 categories and won 1 silver and 2 gold. She is now a World Champion Dancer. The Sutton Academy, and Jenna's family are extremely proud of her fantastic achievement. Well done Jenna!