Presentation Evening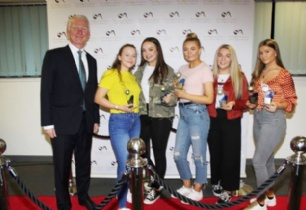 Celebrating former student success at Totally Wicked Stadium.
We had an enjoyable evening down at Totally Wicked Stadium for our annual Presentation Evening.
Students, families and staff, along with our special guest speaker Eamonn McManus, all gathered to celebrate the success of our former Year 11 and Year 13 students. Well done to all our students, we wish you all the best for your future ventures.
A massive thank you to the wonderful Saints RFC Chairman Eamonn McManus on such an inspirational speech, and we thank him for taking time out to have photographs with our proud students.