Start of the 'Prefect' Journey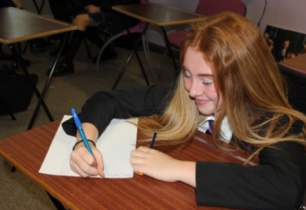 Year 10 students sign up for the role of a Prefect.
Our student leadership team presented during the year 10 assembly, about the opportunity of becoming a prefect for this academic year.
The team asked any interested year 10 students to join them for a meeting for a short presentation about the process.
The session was very well attended with a lot of interested year 10 students signing up.