Rewards Trip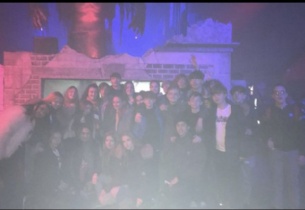 Year 10 students rewarded with a trip to Farmaggedon.
As a reward for students in Year 10, a trip to Farmaggedon took place last night. The evening was a scary experience with people being chased by some freaky looking characters! This was all part of the experience!
Voted one of the top scare attractions in the World, Farmaggedon is the ultimate indoor and outdoor interactive Scare Attraction.
Students and staff had a great time, and were a credit to the academy.