Inktober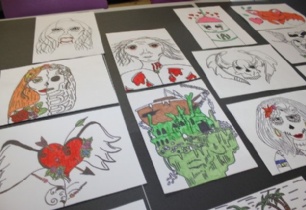 Students produce some amazing art work for Inktober.
We would like to share with you some of the amazing work produced by our Year 7 and 8 students for Inktober.
This was a home project which students chose to get involved in throughout October. A particular mention must go to Jasmine Trim (7U - Mr Tutty's form) who produced a large collection of her work! Check out more of the fabulous work in our gallery here.