Christmas Jumper Day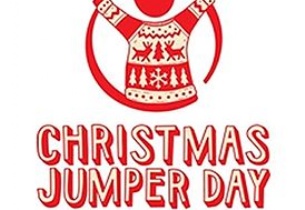 Following on from the success of the Christmas jumper days over the last few years, we will be continuing the tradition on the last day of this term.
Staff and students will be asked to wear their best (or worst) Christmas jumpers in exchange for £1, which will be donated towards this years chosen charity.
This year we have chosen to donate all proceeds to a charity that is close to The Sutton Academy. In particular one of our students. Tyler Turner's (Y12) younger sister Kaycee, has been battling Battens disease all of her life. Battens Disease is a rare neurological condition that begins in childhood and currently has no known cure. Limited funding means that support for the families can be scarce, so any additional support can make a huge difference.
To help raise awareness of the disease a group of local singers, including former students Jack Bennett (Stillia) and Kiera Weathers (X factor), have released a Christmas charity single named The Fairytale of St Helens. All proceeds of the single will go towards supporting Kaycee and her family.
Please have a look at the link below for more information, and a video of the single.