Anti-Bullying Ambassadors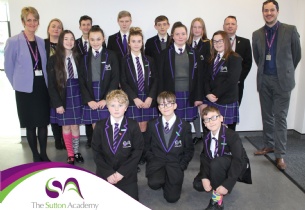 We have recently elected a number of students from Year 7, 8 and 9 to be our new Anti-Bullying Ambassadors.
Our new ambassadors will work with our Student Leadership Team, and will be coached on how to help other students with bullying issues if they occur.
Pictured with Mrs Sherman (Principal), Mr Hughes (Head of Year 9), Mrs Wilson (Head of Year 8) and Mr Hughes (Achievement Leader Year 7 & 8).