Winter Mile Dash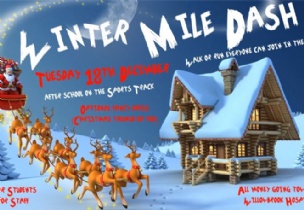 Students and staff are invited to take part in our Winter Mile Dash!
Students from 7T are planning a Winter Mile Dash on Tuesday 18th December after school on the Sports Track as part of their Pixl Edge Award. They are looking for as many participants as possible to raise money for Willowbrook Hospice. (50p for students and £1 for staff)
If you would like to participate or show your support then all help will be greatly appreciated.