TSA Staff run for charity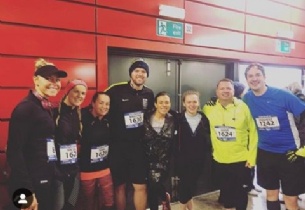 Team TSA take part in the St Helens 10K Run.
On Sunday 10th March, staff braved a cold, wet morning to run the Steve Prescott St Helens 10K Run.
Staff trained extremely hard through the staff bootcamps after school each week, and completed their own runs at home to train for the event.
The race started at The Totally Wicked Stadium, with lots of support from fellow colleagues and students cheering on Team TSA. The route took the runners through the town centre, up North Road, around Victoria Park and back down North Road back to the stadium.
The weather was pretty rough at times but all credit to the Team but they all managed to pass the finish line, and in doing so raising money for charity.
Well done Team TSA!