Enrichment Fayre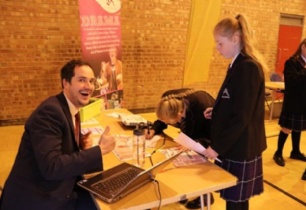 Students sign up for extra-curricular activities.
On Thursday 5 September, students were invited to come along to our Enrichment Fayre, which was held in the sports hall.
Stalls were set up promoting the vast amount of clubs offered at lunchtime and after school at the academy.
Clubs such as Table Tennis, Racket Club, Basketball Club, Debate Club, Photography Club plus many more are on offer here at the academy.
To find out more about our extensive enrichment programme please visit our Enrichment section of our website.