Year 11 Rewarded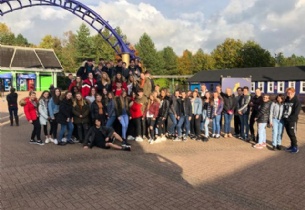 Year 11 enjoy a trip to Alton Towers.
On Thursday 24th October, students in Year 11 enjoyed a reward trip to Alton Towers Scarefest.
With the rain holding off for the duration of the trip, and the park relatively quiet the 60 students and 5 staff, everyone had a fabulous time on what was a really enjoyable evening.
Thank you to the staff who made this possible.