Year 9 Mind Mapping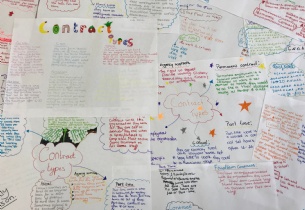 Students demonstrate excellent attitude to learning.
Year 9 students have been learning about different contract types within the Hospitality & Catering Industry along with their advantages and disadvantages to both employers and employees.
The students used mind mapping to jot down their prior knowledge before adding to it through class discussion. They have all demonstrated an excellent attitude to learning and never gave up!
Well done Year 9, keep it up! - Mr Beales