Anti-Bullying Ambassadors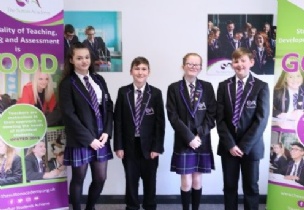 Our Ambassadors take part in a training session.
As part of Anti Bullying Week our Anti Bullying Ambassadors took part in a training session, ran by Mrs Wilson and Mr Hughes.
Students were shown inspirational video clips and discussed what they had seen. They then created Mind maps showing the different forms of bullying.
A Gratitude Graffitti Wall was set up for students to add their own personal messages to their peers and teachers in the academy.