Student Debate Competition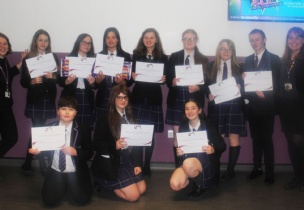 Students debate in our inter-school competition.
On Wednesday 18th December, The Sutton Academy held its first ever inter-school debate competition; which parents were invited to attend.
Miss Fiddes and Miss Nichols run the debate club every Thursday after school and were so proud of the work their students have put in.
The winners of the debate were Evan Woods and Lily Randles both in year nine. Well done to all involved; see you in the new year for a fresh batch of debates! #TeamEnglish