Wizards and wands at the academy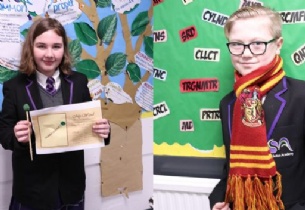 Year 7 are really enjoying reading Harry Potter in their English lessons.
In English lessons, students in Year 7 have had the chance to create their own wizard and wand in class and for homework.
Pictured is Zac Unsworth who clearly is one of Harry Potter's biggest fans, and Evy Fitzpatrick with a wand that she made at home.