Healthy Lifestyle Festival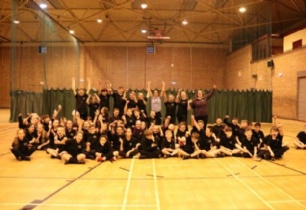 Year 9 students plan and deliver a festival to year 7 students.
On Friday 28th February, our Year 9 Healthy Lifestyle Champion students organised and delivered a Healthy Lifestyle Festival for a group of Year 7 students.
The event took months of planning by our Year 9 students, with them receiving training and funding from Youth Sport Trust.
The festival took on a carousel format with each group of students taking part in the various sports activities available. We also had the pleasure of welcoming Jenna Downing, inline skating world champion who is also a Youth Sport Trust Athlete Mentor. Jenna really got into the spirit of the day taking part in each of the sporting activities with our students.
We are extremely proud of our Year 9 students for planning and organising such an event, and look forward to sharing with you more of their planned events over the coming months.
For pictures of the event head over to our photo gallery.