Mathematicians of the week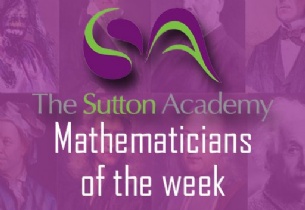 Our amazing students rise to the challenge.
We had some FANTASTIC work in mathematics last week and thank you to all of you who are rising to the challenge of online learning. It was not easy to choose, but here are our nominations for "mathematicians of the week":
Year 7: Zoe Atherton and Ruby Winstanley and Bethan Birkett
Year 8: Lucy Cray and Gloria Yildrim-Pita
Year 9: Poppy Edmonds and Ellie Poole and Mia Bearns
Year 10: Sasha Skillan and Chloe Anne Heesom and Philip Sawyer
Year 11: Nathan Briers and Mya Green
Well done to you all keep up the great work.