Recipe Book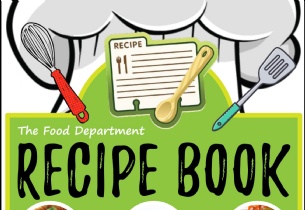 Recipes for all to try at home!
We would like to share with you the Food Department's new recipe book. (Attached below)
It contains a collection of recipes, some that our wonderful students make in Food along with some that we have acquired over the years.
There are a wide range of recipes of varying skill level so anyone can give it a go.
We would love to see your creations to further promote a passion for cooking amongst our students, staff and wider community.
Please do feel free to send pictures across to mrbeales@thesuttonacademy.org.uk we will then share your culniary creations on our website and social media platforms.
Enjoy and happy cooking!