A Level Results Day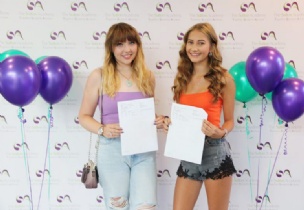 The wait is over for our Year 13 students.
Congratulations to all our Year 13 students who have received their results today. The students worked exceptionally hard throughout their time at The Sutton Academy and I am delighted they have achieved success.
Almost all our students have secured their chosen university course and most have been awarded the grades they so rightly deserve.
Over 30% of grades awarded were A*-B with an overall pass rate of 96%.
We send our very best wishes to all our Year 13 students and wish them well in their future endeavours.
Alison Sherman, Principal