Virtual Workshop for Year 11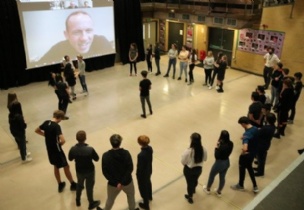 On Friday 9th October 35 students from performing arts took part in a 2 hour workshop from Stage_Ed.
Students took part in a series of character development exercises and explored the two scenes that they will be performing for their BTEC qualification. Students had the opportunity to ask questions to two professional actors from the West End performance of 'Blood Brothers' where they discovered all aspects of the performing arts industry.
Much fun was had by all students and this will be a great benefit to them when they come to perform in the next few weeks.
Stage Ed commented: We just want to say massive thanks to your BTEC students. Its such a strange time and environment and you just went for it in the workshop. Hats off to you, Mr Hughes and Co, and the school. A very well run department.