Merry InkMass Winners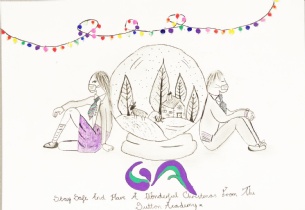 Congratulations to our Christmas Card Competition winners.
1st Place : Poppy Moulsdale (Year 8)
2nd Place: Katie Hughes (Year 11)
3rd Place : Amelia Kalpakidis (Year 7)
4th Place : Eden Marholdova (Year 11)
1st place received 10 published cards of their winning design, an art pack and a selection box
2-4th place received an Art pin back and a selection box.
Well done to you all.