Christmas Hat Day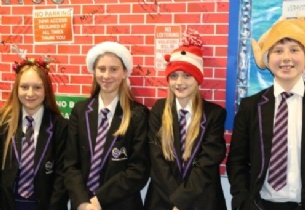 Students and staff wear a Christmas Hat to support Brain Tumour Charity.
On Friday 11 December, students and staff wore their Christmas Hat in support of the Brain Tumour Charity.
Thank you to everyone who contributed to this event. It was lovely to see students getting involved.
At the last count we have raised over £300 for the charity.