Screen Free Time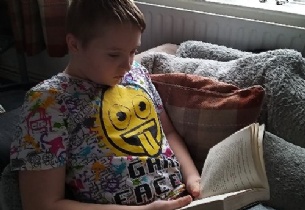 Students and their families enjoy screen free time!
We know how hard our students have all been working over the last few weeks. Coping with the demands of online learning hasn't been easy for any of us but we have been impressed with how they have all risen to the challenge.
As a reward for all their hard work, today we did something a little different.
We wanted to make sure that they were taking a break from the screen so for today's P5 lesson, they were set a 'Screen Free Student Challenge' instead of their usual P5 lesson.
During this lesson they could do anything, as long as it did not involve a screen!!!
A list of 10 suggested screen free activities were shared with students which are all proven to improve wellbeing.
Bake a cake
Go for a walk
Listen to your favourite music
Meditate
Read a book
Play a board game
Do something active
Phone a friend or family member you haven't spoken to for a while
Have a nap
Colour in or make something crafty.
We asked students to share their activities by sending in photographs for us to share on our social media platforms. Take a look at what they got up to...