Exciting New Developments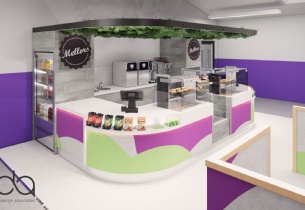 Investing in new facilities for our students and staff at the academy.
As student numbers continue to grow at the academy, it is vitally important that we invest and adapt to ensure that students have the best possible facilities. We have drawn up significant plans to improve life in the academy for students over the next five years; both within the classroom and outside of it. Key faculty areas of English, Maths and Science will each be increased and enhanced, with additional bespoke classrooms being constructed and converted.
Further improvements are also to be applied to the Art, Design & Technology department and to our dedicated Sixth Form block; with further classrooms being created, ready for our expanding Sixth Form year groups.
Outside of the classroom, we have exciting developments in the pipeline for our dining areas, and along with our catering partners 'Mellors' we will be investing in a re-design of all three
dining rooms. The main feature of this will be a complete overhaul of our technology plaza; which will instead feature a brand new 'Grab & Go' food kiosk and multi-functional space for both staff and students.