Class Charts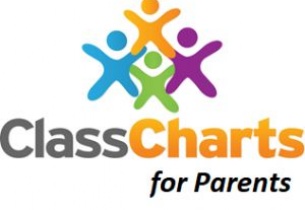 The Sutton Academy launches Class Charts.
We believe that it is our duty to develop, not only a young person's knowledge of the world, but also their character. We expect all of our students to grow into kind, reflective and resilient human beings who see themselves as members of a wider community. This has led to the launch of the four core academy values.
As with all our goals and aspirations, we know that if this is to be a success, we will need to work hand-in-hand with you and the students. We wanted a system that would allow regular and timely communication between the adults in the academy who care for and teach your child, and yourselves. We know how much our parents' value being informed about the moments of kindness, resilience etc. that their child has demonstrated here in the academy.
The system we have chosen to record and share this information with you is called ClassCharts.
Our teachers have been logging demonstrations of our values from the first day back, which has enabled us to 'iron out' any teething problems and means that many of our students have already accrued achievement points.
We will be seeking to roll out the use of ClassCharts over time, as we ourselves get used to the platform and adapt it to suit our needs. Initially, the information you will receive from ClassCharts will relate to positive incidents only. This will include the lesson grades your child receives and moments when they demonstrate our four values.
We are now asking all Parents/Carers to download and access ClassCharts. This can be done via the ClassCharts for parents App (from your iPhone App Store or Android Google Store), or alternatively using the website www.classcharts.com
Instructions for installations/use: -
1. Open the App or the website link, www.classcharts.com/parent/login
2. Enter your email address
3. Choose 'I don't have an account yet'
4. Enter your Parent Code Login and name (Your individual Parent Code Login is attached to this email)
5. Choose a password
6. Click Log-in
If you have any technical issues when installing the App or using the website, please contact ClassCharts support directly.
For any queries in relation to interpreting student 'Values' data in the new system, please email us at classcharts@thesuttonacademy.org.uk and we will reply to you within 48 hours.
Kind Regards
The Sutton Academy