Lit in Colour Award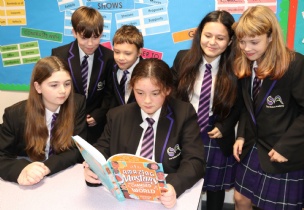 The academy is awarded 100 Books.
In October 2021, the English Department received 100 Books from Penguin House Lit in Colour Award.
Over 2,000 schools entered the competition, and The Sutton Academy were one of the successful bids. The books are written by people of colour and will be used to enhance our student's experience of other voices and cultures from around the globe. Titles include, Barak Obama's Autobiography, Girl, Woman, Other by Bernardine Evaristo, A Nest of Vipers by Catherine Johnson and Talking Turkeys by Benjamin Zephaniah.
This will be a wonderful resource of poetry, fiction and non-fiction to enhance student reading and cultural experience from Year 7 to Year 13.