Year 10 Reading Mentors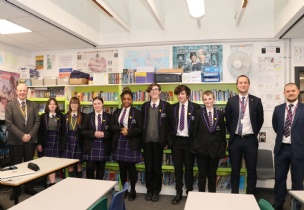 Year 10 Reading Mentors receive their new badges.
On Thursday 20 January, our Year 10 students were presented with their new Reading Mentor badges from Mr Willerton, Mr Hudson and Mr Lovelady.
We are extremely proud of the time and effort they are putting in to help our Year 7 students improve their reading.