Quantum Theatre visits the academy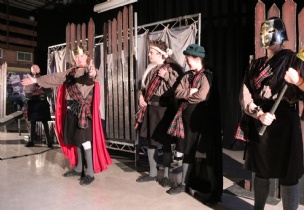 Students treated to a performance of Macbeth.
Quantum Theatre visited the academy on Monday 28th and Wednesday 30th to perform Macbeth for Years 11 and 10.
The students were able to engage with the Scottish Play in the way that Shakespeare intended, on stage with real actors and even real sword fights! The students showed great dedication to their learning by staying after school and enjoying this wonderful opportunity to improve their knowledge and understanding of a key English Literature GCSE text.