Art Trip to Andalucia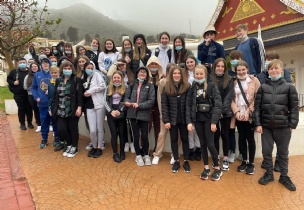 It has been amazing to have the return of our academy trips for students to experience once again.
Towards the end of term a group of budding Artists travelled to Andalucia. One of the best days they had was visiting Seville, visiting the Royal Alcazar, and it's amazing architecture. Another day was spent in Granada, taking in the outstanding views and buildings followed by some staff karaoke and a paddle at the beach.
They packed in some amazing activities including a Paella making lesson, a flamenco lesson and still life drawing at a local school. The students really enjoyed it and were culturally immersed. They also visited the museum of Imagination for some optical art photography work. They ended this day at Benalmadena marina.
Check out the academy Art Instagram page to see what they got up to on their travels.