We are GOOD!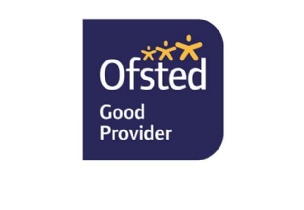 The Sutton Academy is graded Good in recent Ofsted inspection.
We are proud to announce that in our full Section 5 Ofsted Inspection on Tuesday 14 and Wednesday 15 June we have been graded 'Good' in all areas. The inspection involved five inspectors conducting a deep dive into six subject areas, observing lessons and break-times as well as a number of meetings with staff and students.
All areas of the inspection were graded Good, with conversations around Personal Development and Leadership and Management being close to Outstanding.
We are incredibly proud of the recent Ofsted report and the outcome for everyone associated with the academy. The judgement has taken years of hard work from staff, trustees, students and parents/carers. Across the school's history it had never been judged Good by Ofsted, the report is a judgement of the journey of improvement over a number of years.
There are a number of positive comments in the report one in particular being "At The Sutton Academy, pupils, and students in the sixth form, flourish."
We are incredibly proud of the students and the inspectors saw how well they are developing into young adults at the academy. The Inspectors wrote "Each classroom is an oasis of calm where pupils, including those with special educational needs and/or disabilities (SEND), learn with fervour." and "Pupils were adamant that this is a school where they are accepted for who they are. Differences between people are celebrated. Discriminatory behaviour is rare within this close knit, respectful community. As such, pupils feel safe and happy at school. They are free to be themselves."
Inspectors went on to say "Leaders have transformed the quality of education that pupils, and students in the sixth form, receive. Passionate about addressing disadvantage, leaders are unswerving in their commitment to ensure that all pupils and students study a sufficiently broad, knowledge rich curriculum." and "Teachers are subject experts. They deliver the curriculum consistently well, selecting appropriate activities to help pupils to apply their knowledge to more sophisticated ideas."
At the academy we will always continue to improve to make sure we offer the students the best quality of education possible.
Please click here to read the full report.