Summer Concert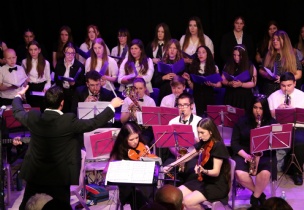 Students and staff put on an amazing concert!
On Tuesday 5 July, we were proud to open our doors for the return of our annual Summer Concert.
The evening was a fabulous blend of performances by soloists, the Year 7 Singing Club, The Academy Choir and our wonderful orchestra.
The Summer Concert is always a wonderful opportunity to showcase the musical talent of our students and the evening did not disappoint. It was a phenomenal evening and everyone most certainly excelled themselves. Well done to you all.
Videos from the evening will soon be available on our YouTube channel.