Classics Club Presentation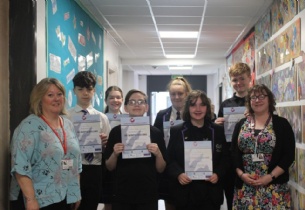 Students complete Olympus Challenge.
Our Key Stage 3 Classics Club were lucky enough to be visited by Alice Case from Classics for All. Alice presented our students with a certificate to celebrate completing the Olympus Challenge over the course of the year, reading The Odyssey, studying Ancient Greek theatre and learning about Ancient Greek and Latin word roots!