Hannah goes for Gold again!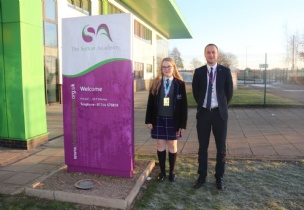 What an achievement for Year 8 student Hannah!
We are incredibly proud of our amazing Year 8 student Hannah who has recently won an International Gold medal in Brazilian Ju-Jitsu, that took place in Wolverhampton last weekend.
Hannah trains at Hamma Gym in St Helens, and since taking up the sport just before the COVID pandemic she has gone from strength to strength.
We have enjoyed following Hannah on her journey, and we are excited to see her further success in the sport.
Well done Hannah!