Year 11 student success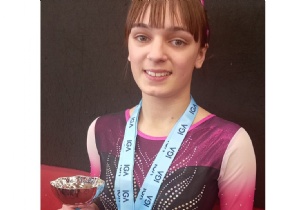 Congratulations to our amazing year 11 student Katie B!
She has shown incredible dedication and skill by competing in two gymnastics competitions and achieving outstanding results. Katie came 1st on bars, 2nd on vault, 3rd on beam, and 4th on floor. Katie was crowned National Champion for Tumbling at Milton Keynes. She also does Junior Gymnastic Coaching 3 times a week and has recently passed her level 1 coaching exam.
We are so proud of all her achievements. Keep up the amazing work!