First Day Back Arrangements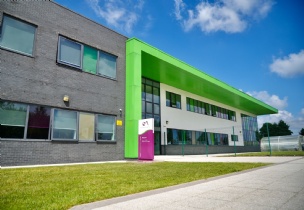 Return dates for September 2023!
To support our new Year 7's transition into the academy, students will return for next academic year on a slight stagger.
Years 7 and 12 students will return on Monday 4 September at the normal time, arriving between 8.05am and 8.35am.
Years 8, 9, 10, 11 and 13 will then return at the normal time on Tuesday 5 September.
Standards:
We firmly believe that students' education should not be hampered by a lack of equipment. Below is a list of equipment that is non-negotiable so that students can access their learning.
• A bag that can hold a PE kit, exercise books and equipment. Any bag that cannot hold these items is not suitable.
• Pen, pencil, ruler, eraser, pencil sharpener.
• A green pen and purple pen (provided by the academy)
• PE kit on those days they have PE. Students will be expected to borrow a kit if they forget their own.
To make sure that staff can focus on students learning and wellbeing, please ensure that students return in September with the correct shoes and uniform.
Students are not permitted to wear false nails, nail varnish, fake eye lashes or dye their hair an unnatural colour.
Further information can be found on the Uniform section of our website.