A busy night for our Open Evening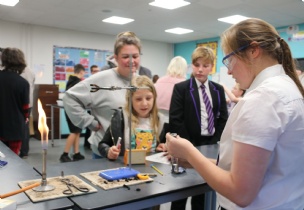 Over 900 visitors join us for our Open Evening!
What an amazing night we had welcoming visitors to our Open Evening! We were thrilled to open our doors and showcase all the incredible things happening at the academy.
There were plenty of exciting activities for everyone to get involved in, from hands-on experiments in our science labs to captivating art displays, there was something for everyone to enjoy.
Our talented students showcased their skills in various curriculum areas, and we couldn't be prouder of their passion and dedication. It was heart warming to see our students taking the lead and participating in the demonstrations with such enthusiasm.
Thank you to all our visitors for joining us and making the evening special.