Year 13 students visit to university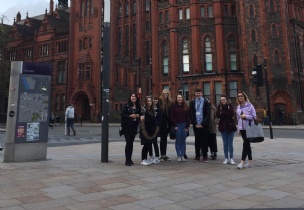 Year 13 have a taste of university life!
On Friday 20th October, a group of Year 13 students went for a taster day at University of Liverpool.
The day was organised by Shaping Futures and involved a tour of the campus, two taster sessions on psychology and linguistics.
Students had a great day and gained a lot of insight into university life.