University and Apprenticeship Fair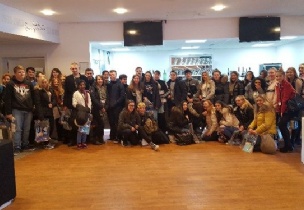 Sixth Form students visit the Etihad Stadium.
On Wednesday 7th February, students in Year 12 went on a trip to the Etihad Stadium in Manchester.
This exciting and informative event provided students with the opportunity to speak to a multitude of universities including; the University of Oxford, Russell Group, red brick and modern institutions. Students were able to talk to some of the UK's best apprenticeship providers, HE colleges, specialist institutions, and student-related organisations. Exhibitors featured in three halls, one of which overlooked Manchester City's fantastic pitch.